Fundraiser at Petersham Nurseries in Covent Garden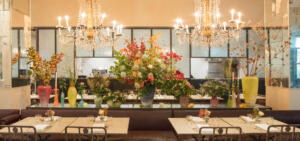 On October 4th Petersham Nurseries in Covent Garden (London) will host a fundraiser dinner for TEF. We invite you to enjoy a carefully curated 4-course meal paired with the most iconic wines from the Castello di Fonterutoli estate! You can book your table here.
Donations made in Pounds Sterling are to the Conservation Collective and restricted to Tuscany Environment Foundation. The Conservation Collective is UK- based, global network of foundations of which Tuscany Environment Foundation is a member.